well.... beep
Posted on December 15, 2021
| | |
| --- | --- |
| Members: | none — Welcome to the TCG! |
| Masteries: | none — Keep up the good work! |
| Level Ups: | none — Good job, congrats! |
| Referrals: | none — Thank you for promoting Moon Crystals! |
| Affiliates: | none — Check out our neighbors! |
| Games: | none |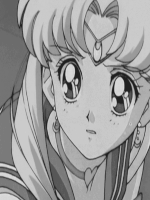 well beta test didn't go well and I'm closing the tcg until Aki fixes a few bugs. lol but here's a list of what I need to do and what you guys can help with.
Decks
make decks of the following:
○Classic Anime/90s anime 35%
○○Character decks 5/15
○○Character puzzles 3/15
○○Mixed characters decks 1/5
Graphics
○level badges 1/2 sets of 10
○Buttons 10/10
○Trade Cards 0/5
Layout
○fix pages 75%
○add more Information
You may help out by sending me things you made for us by discord. All decks are of 20 cards. And Crystal will be added as another set later. Right now we just want to get the main girls of the 90s anime before I add crystal decks, but you may send me photos if you like.
New Releases

Click here for your deck release pulls.
0 Comment to well.... beep
Login
Kindly please login to your account in able to post a comment on our updates. This is only for current members.